We know that when people make healthy lifestyle changes their lives are transformed for the better. Our health promotion courses focus on how we can improve our health through the working day. This can help improve our mood, our energy levels and enable us to be more productive.
Health promotion for all levels of staff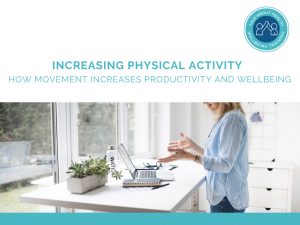 Increasing physical activity: How movement increases productivity and wellbeing
Discover the health risks of physical inactivity and understand the benefits of becoming more active. Find out how much physical activity we need, what type of activity is best for your body type and find practical solutions that will enable you to move more during the working day.
Nutrition for weight management: Nutrition for body confidence and optimum health
Wave goodbye to fad diets and find out how you can loose weight and keep it off for good in a way that promotes optimum levels of health. Uncover the secrets of the food industry, consider the effects of modern culture on body image and feel empowered to achieve your goals.
Nutrition for optimum performance: Cognitive function, mood and energy
What we eat has a huge impact on how we think and feel. In this workshop we will share how you can use nutrition to enhance your memory and productivity. We will be looking at a variety of topics such as how to improve mood, increase energy and get more sleep.
Men's health: Physical and mental wellbeing
This workshop provides men with the opportunity to find out how to improve their mental and physical health. You can reflect on the pressures men face in modern society and consider how we can support each other in the workplace.
We cover a range of topics including emotional wellbeing, cancer awareness, nutrition, exercise, body confidence and healthy ageing. We hope to leave attendees feeling comfortable to seek help when they need it and motivated to make healthy choices.
Women's health: Physical and mental wellbeing
In this workshop you will have time to reflect on the pressures women face in modern society and see how you can support your body through life. We will cover coping strategies for symptoms of menopause, body confidence, mental health and cancer awareness.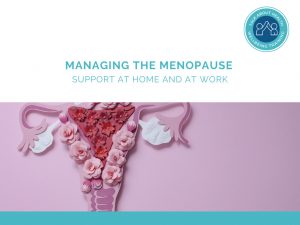 Managing the menopause: Support at home and at work
Only 70% of women know what to expect when they reach the menopause and many women struggle in silence with a range of unpleasant symptoms that affect their wellbeing and performance at work. On this course we cover the changes the body goes through, the stages of menopause, the symptoms, coping strategies and support services. This course equips employers to understand the challenges faced in the menopausal years and to consider how staff can be better supported in the workplace.
Sleep hygiene: Increasing sleep, rest and repair
What happens when we sleep? Why is sleep so important? Understand common sleep disorders and take home practical tips so you can sleep better and wake up feeling refreshed and energised.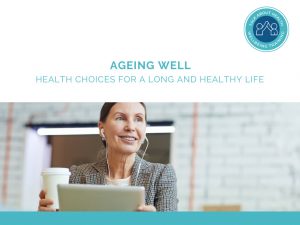 Healthy ageing: Health throughout your life
As we age the risk of experiencing health conditions increases, however the lifestyle choices we make today will have an impact on the quality of life we experience later. Find out the most effective thing you can do to slow the ageing process, reduce the risk of dementia and live a longer, healthier life.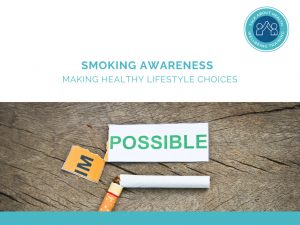 Smoking awareness: Making healthy lifestyle choices
Do you know what is in a cigarette? Are shisha and vaping healthier? How can we know how addicted we actually are? Find out the answers and know what support is available so you can increase your chances of quitting for good.
Alcohol awareness: Making healthy lifestyle choices
You may be surprised when you find out how even small amounts of alcohol can impact sleep, metabolism and cognitive function. Keep up to date with the key public health messages surrounding alcohol and know where to go for support if you are concerned about your alcohol consumption.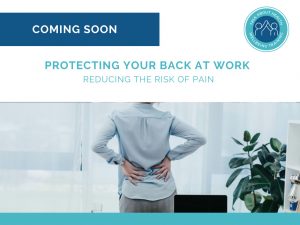 Protecting your back at work: Reducing the risk of pain
New course coming soon.
Offering you the best value
There are no limits to how many times the courses are delivered. Staff can revisit the courses as many times as they like for refresher training.
The courses can be delivered at the time and place that suits you.
We regularly update our courses and add more resources. You will receive these automatically at no extra cost.
You can use our courses in a variety of ways to suit the needs of your organisation.
Courses can be completed by individuals online as part of their personal development. Alternatively the interactive videos can be played to groups of people at team training days and conferences.
We offer a comprehensive range of courses so you can access a wealth of
health information all in one place.
Our courses are developed and delivered by fully qualified, experienced
staff so you have the information needed to make healthy lifestyle choices.